Jennifer Hudson and David Otunga's Split Followed a Long Engagement, Tragedy and Baby Joy
Jennifer Hudson and David Otunga have been through a lot together but after a long engagement, never made it down that aisle.
It was revealed on Thursday that not only did the two split after 10 years, but that the Oscar and Grammy-winning star and The Voice coach obtained a protective order against her ex-fiancé, with whom she shares an 8-year-old son, David Daniel Otunga Jr. Hudson's ex's attorney said, "Otunga has never abused or harassed Ms. Hudson or their son" and that he "looks forward to his day in court and in being awarded the residential care of the parties' only child."
Early 2008: Whoa, Who's That? Reality TV made both Hudson and Otunga famous and helped bring them together; He said on The Wendy Williams Show that in 2012 that Hudson, who rose to fame as an American Idol contestant, first noticed him when he appeared on the dating reality show I Love New York 2, in which he went by the nickname "Punk." The season ended in early 2008. Otunga was among the first to be eliminated. He later became a WWE star. He is also a licensed attorney.
September 2008: Engaged! Hudson and Otunga got engaged months after they met, on Hudson's 27th birthday.
October 2008: Family Tragedy: One month later, her brother-in-law shot dead her mother, brother and 7-year-old nephew. Hudson testified at his trial.
Hudson told Ebony in 2011 that Otunga wanted her to visit him in Florida the weekend of the killings.
"That's one of the things that saved my life, because I could have been home with my mom then," Hudson said. Otunga "wanted me to come out to Florida with him instead of going to Chicago."
Hudson's family's killer was sentenced to life in prison in 2012. The day after his guilty verdict was handed down, Hudson and Otunga spent the day at a Six Flags amusement park.
2009 Grammys

Hudson brings her fiancé to his first Grammy ceremony. She won her first and only individual Grammy that day, for Best R&B Album.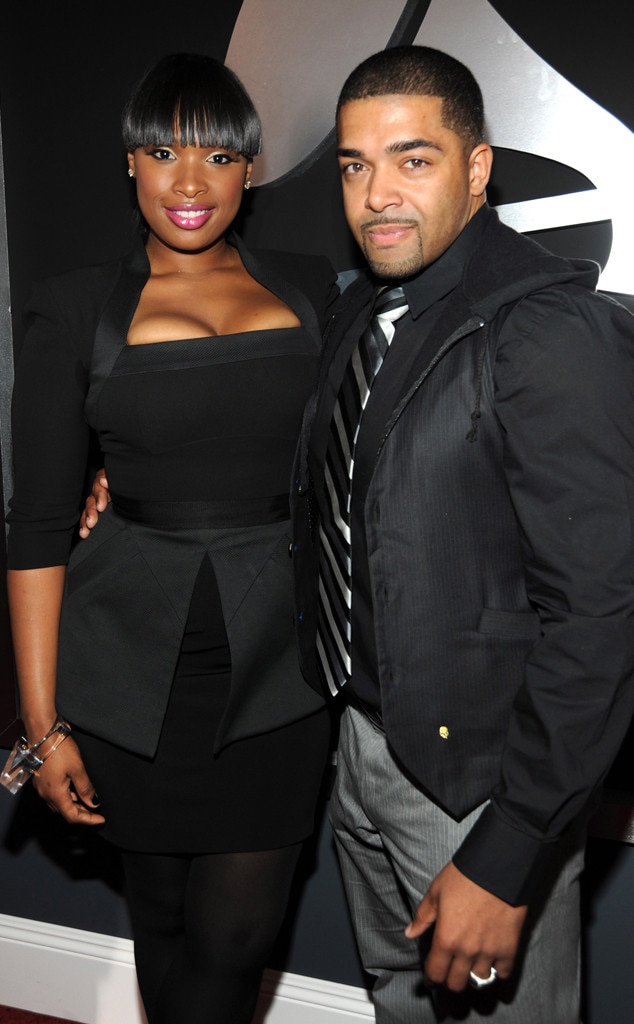 Kevin Mazur/Getty Images
2010 Grammys

The two walk the red carpet at the annual event.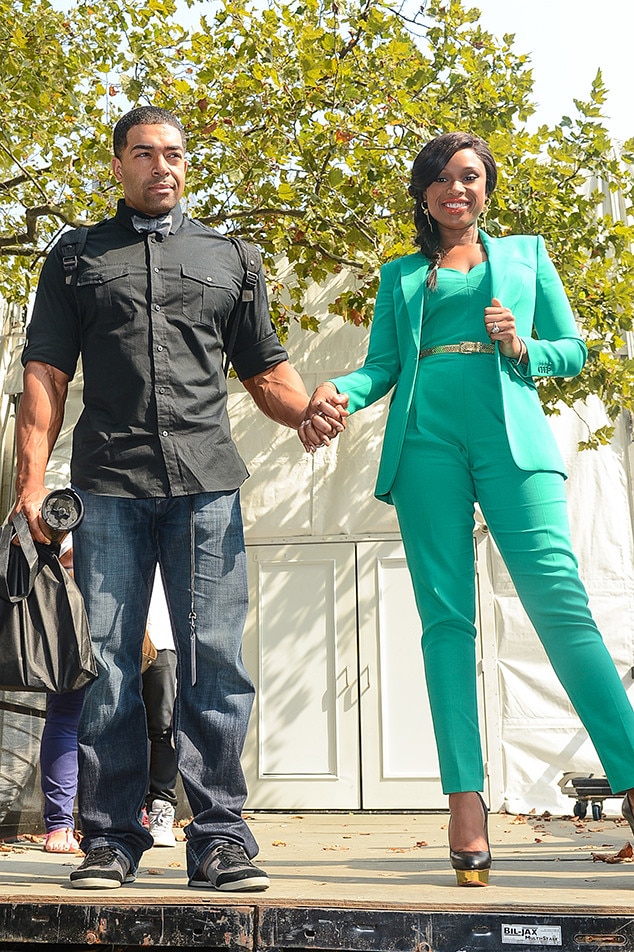 Ray Tamarra/Getty Images
2012 Mercedes-Benz Fashion Week

The two leave the Lincoln Center together.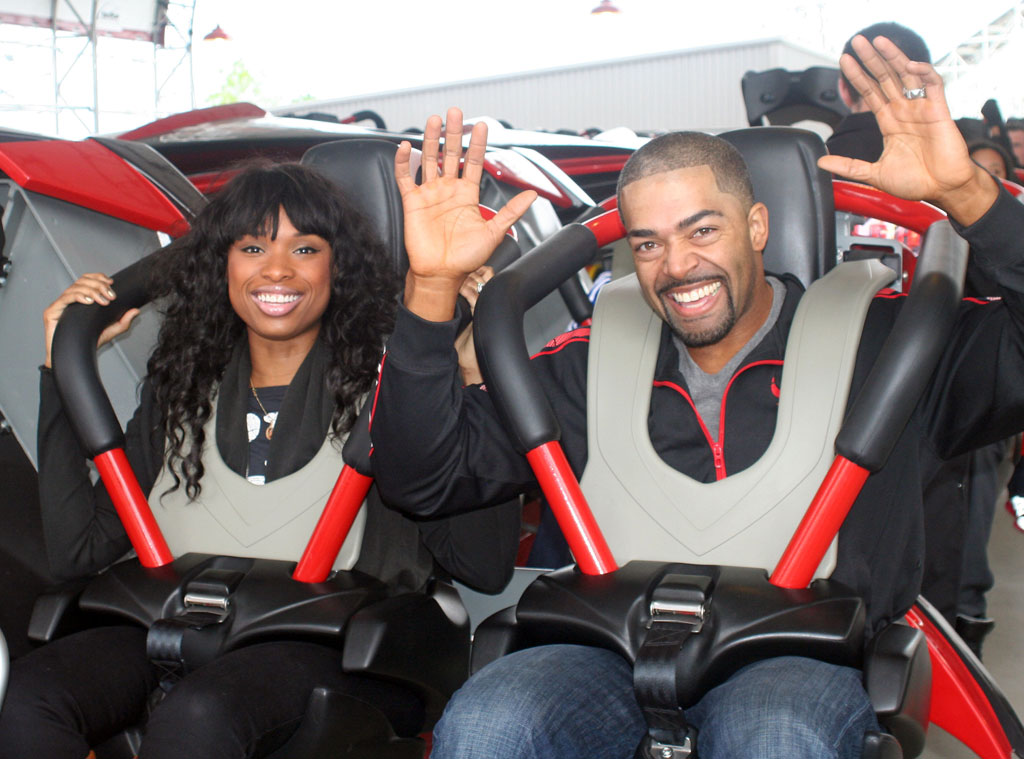 Six Flags, PacificCoastNews.com
Roller Coaster Therapy

The two have fun on a ride at Six Flags Great America in Gurnee, Illinois in 2012, a day after her former brother-in-law was convicted of killing her mother, brother and nephew.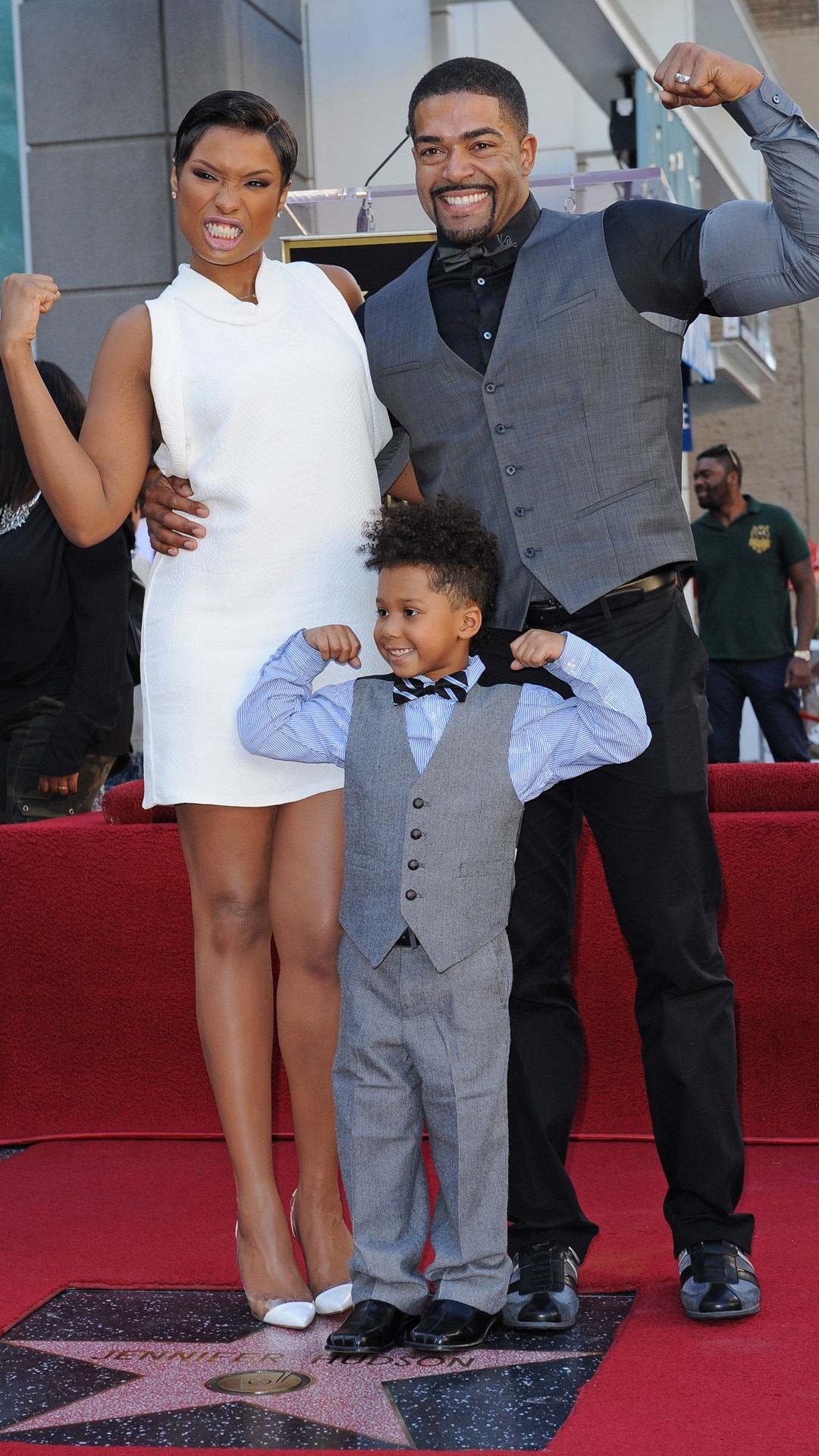 Axelle/Bauer-Griffin/FilmMagic
2013 Walk of Fame Ceremony

Otunga and the couple's son David Daniel Otunga Jr. join Hudson as she is honored with a star on the Hollywood Walk of Fame.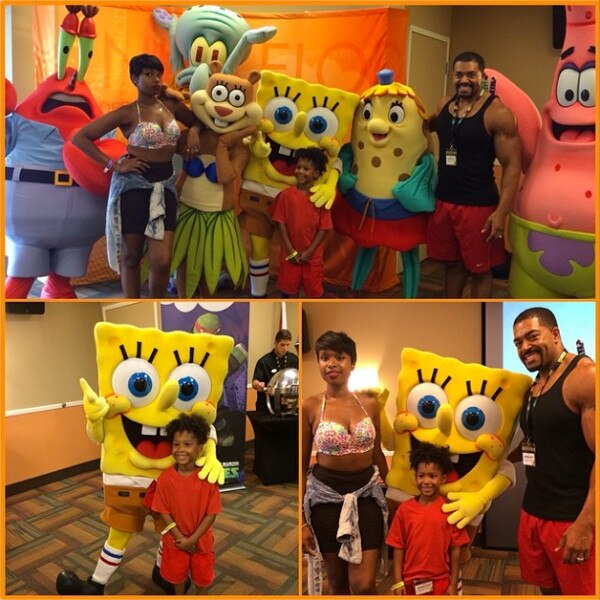 Instagram
Son's Birthday

The two appear at son David Daniel Otunga, Jr.'s 5th birthday party in 2014.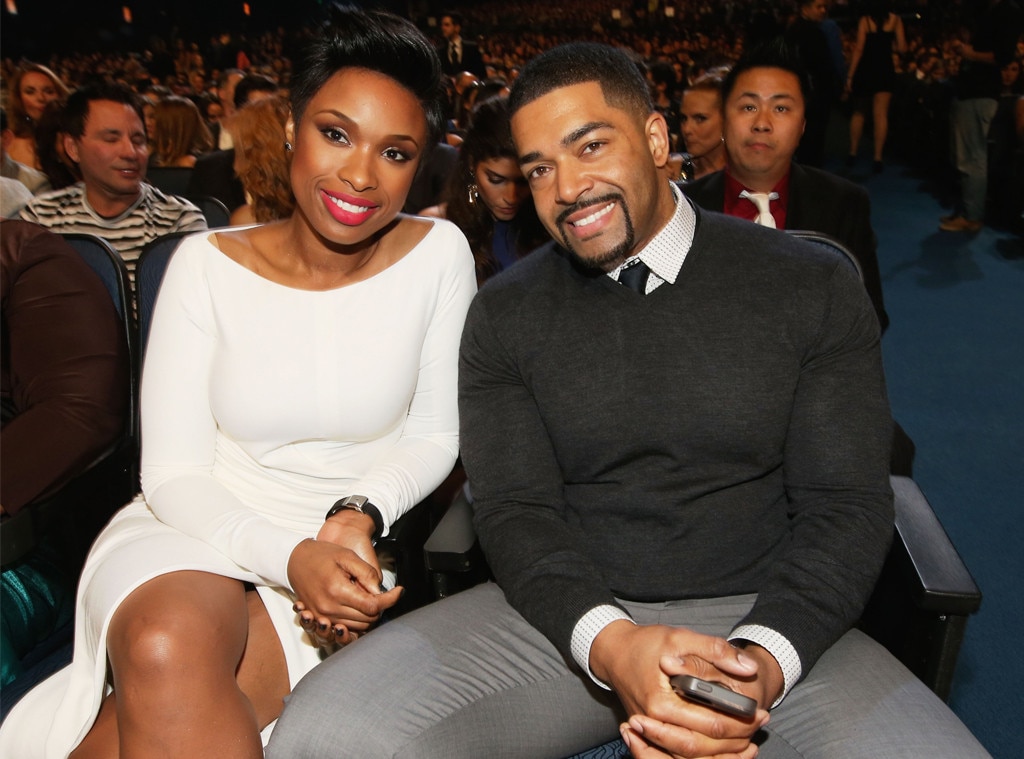 Christopher Polk/Getty Images for The People's Choice Awards
2014 People's Choice Awards

The two appear at the annual event, held at the Nokia Theatre L.A. Live.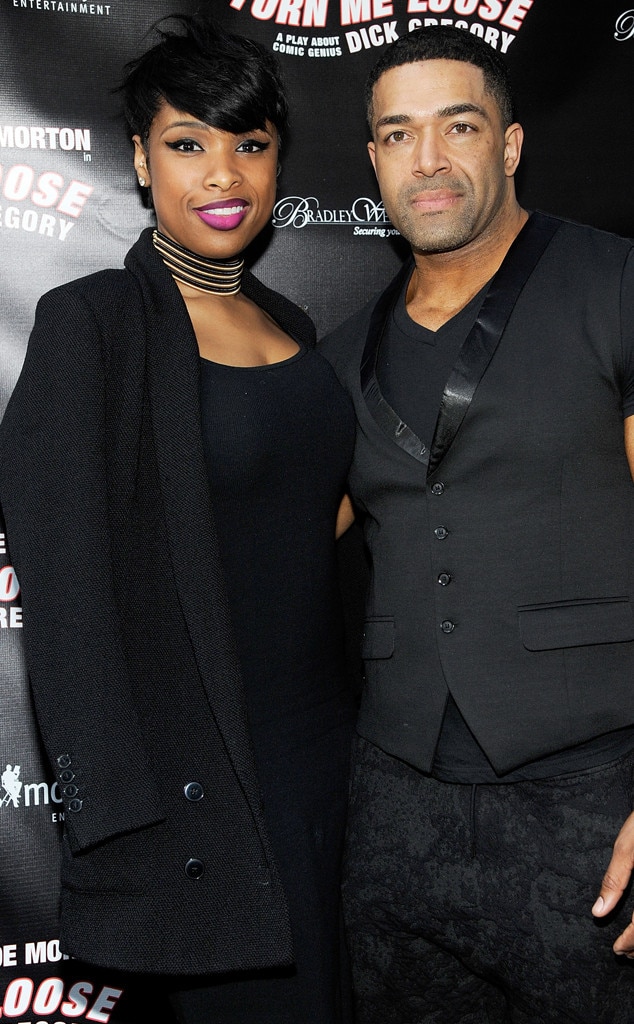 Rabbani and Solimene Photography/Getty Images
Date Night

The two appear at the opening night performance of Turn Me Loose at the Westside Theatre.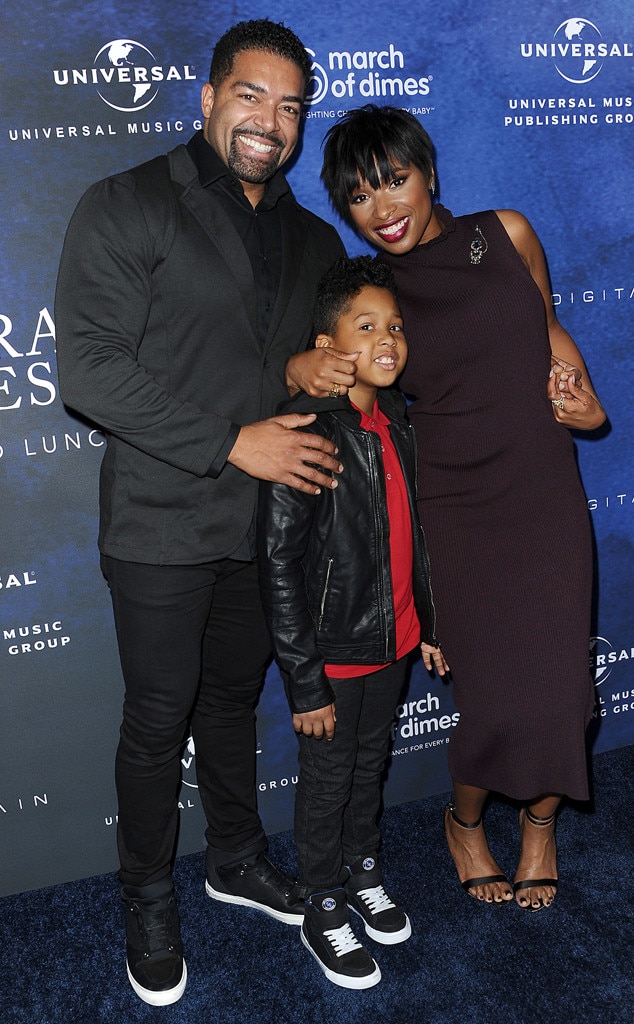 Jason LaVeris/FilmMagic
2016 March of Dimes Celebration

The two attend the March of Dimes Celebration of Babies at the Beverly Wilshire Four Seasons Hotel.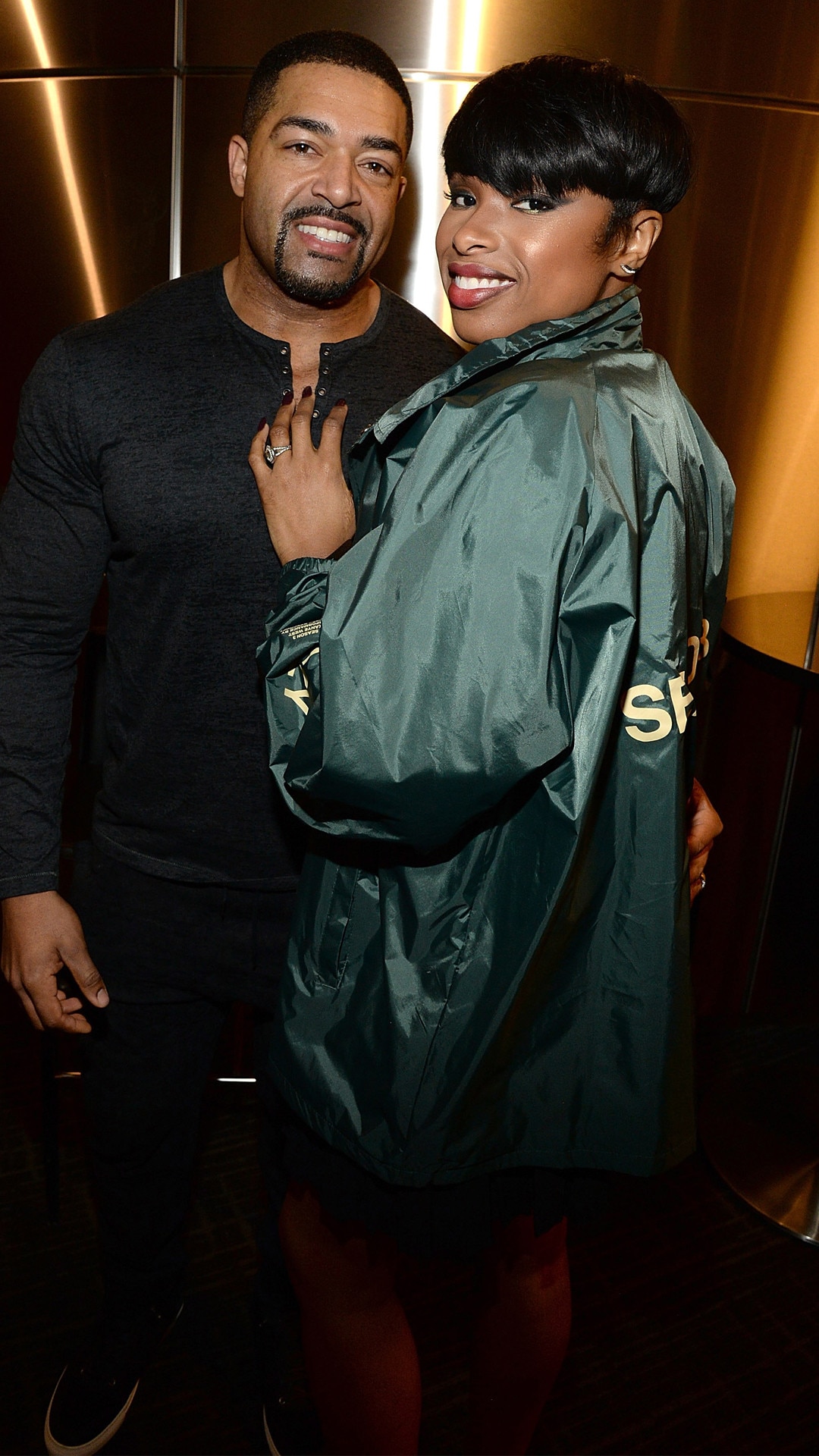 Kevin Mazur/Getty Images for Yeezy Season 3
2016 Yeezy Fashion Show

The two attend Kanye West's 2016 Yeezy Season 3 fashion show at Madison Square Garden.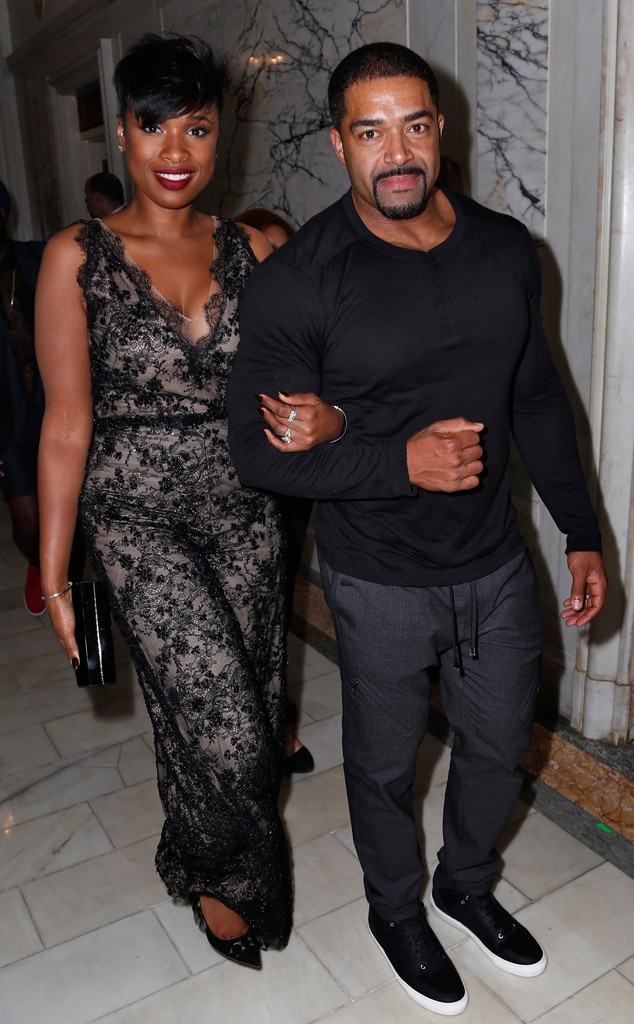 Joe Kohen/Getty Images
2016 New York Fashion Week

The two attend the Marchesa Spring 2016 fashion show.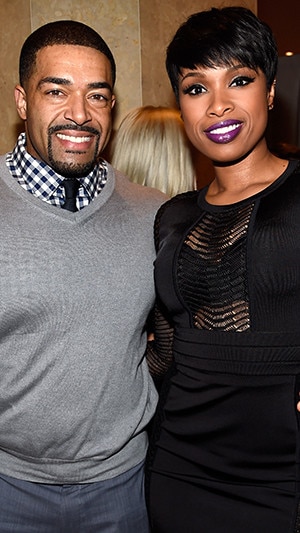 Kevin Mazur/WireImage
2017 Pre-Grammys Party

The two attend the Pre-Grammy Gala and Salute To Industry Icons event honoring Martin Bandier.
2009: Baby Joy: Less than a year after the killings, Hudson gave birth to her and Otunga's son.
"I went from being an aunt, having a mom and being a child to not having a mom, becoming a mom and raising my own child," she told Glamour magazine. "I tell [my son] David all the time, 'You saved my life.'"
"When Are You Getting Married?" Over the past few years, Hudson was often asked about her and Otunga's wedding plans.
"We have plans. I guess it's just not moving fast enough for other folks," she told E! News in 2014. "But we got plans and we're okay with them."
"Well, the ring is still there. We will get married one day," Hudson said on The Wendy Williams Show in 2014. "My thing is, once I get married, I don't believe in divorce, and so, when I get married, it's for good. We want to be completely sure…we're together, we're happy. I just think, you know, take baby steps."